Sara
Clinical Assistant
With over 20 years of experience, Sara is known for her excellent communication skills. Patients describe her as a highly-skilled professional, who is friendly, calming, and attentive. Sara received her diploma in Dental Assisting at Clover Park Technical College in Tacoma, Washington. She is X-ray certified and holds 2 certifications with the Dental Assisting National Board (DANB): Certified Dental Assistant (CDA) and Certified Restorative Functions Dental Assistant (CRFDA), which require a certain number of continuing education hours annually to maintain.
Sara is President of the Virginia Dental Assistants Association (VDAA), a member of the American Dental Assistants Association (ADAA), and is a member of the Organization for Safety, Asepsis and Prevention (OSAP). OSAP is dedicated to being the world's leading advocate for the safe and infection-free delivery of oral care.
In addition to being a committed professional, Sara is an active member of The Guam Society of America (GSA), a non-profit organization whose mission is to promote the culture, traditions, and the native language of the indigenous people of Guam. She is Chairman of The Guam Society of America's Cherry Blossom Princess Program, a program that was developed to assist with the growth of empowering young women and is also Chairman of the GSA's Scholarship Program that grants scholarships to high school seniors and undergraduate college students.
During her free time, Sara is an avid runner, enjoys traveling, photography and wine tasting.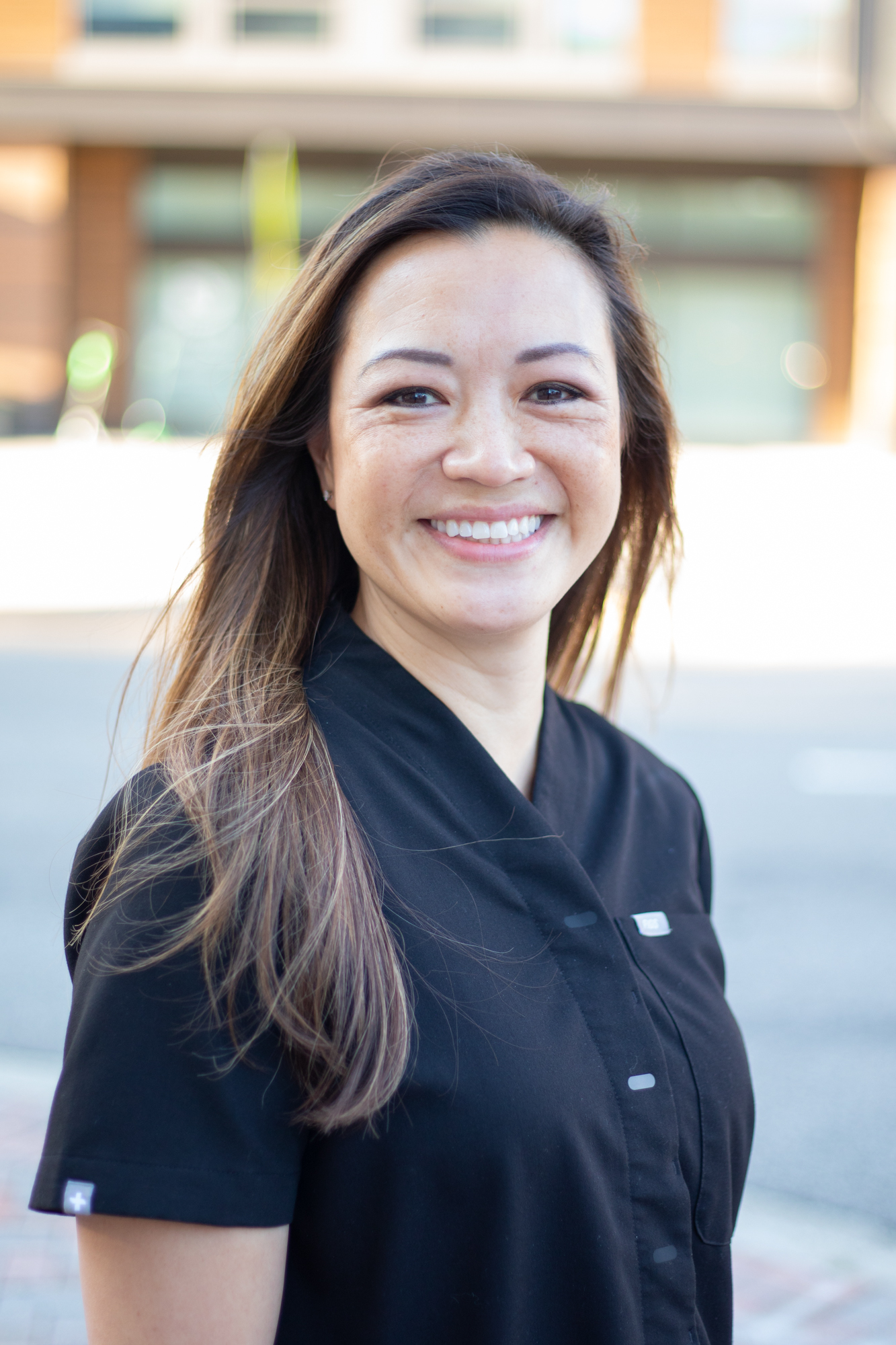 Isa
Clinical Assistant
Isa started her dental assistant career in 2017 at a pediatric dental office, and shortly thereafter, found her passion assisting for oral surgery procedures. She joined Arlington Dentistry by Design in 2020. She attended Northern Virginia Community College and is experienced with general anesthesia. She understands the fear and anxiety being in the dental chair can cause and hopes to ease every patient's nerves with her smile, demeanor, and dad jokes!
During her spare time, she enjoys drinking coffee, trying new foods, and spending time with her daughter at the skate park.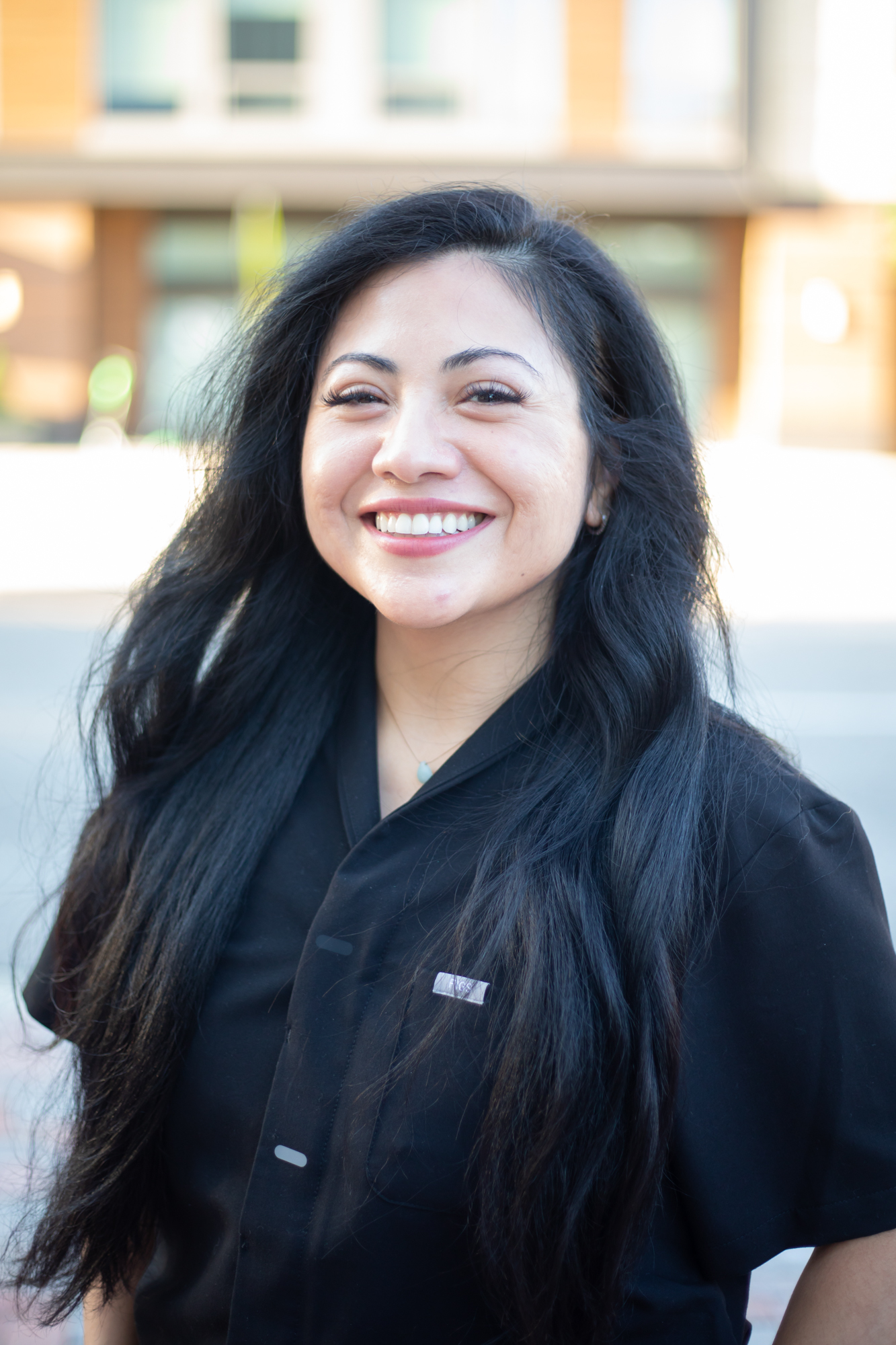 Joyce
Clinical Assistant
Joyce joined the Arlington Dentistry by Design family in 2019. She has her bachelor's degree in Clinical Health Promotions with minors in Biomedical Science, Psychology, and Chemistry. Her love for healthcare lead her to dentistry because she believes in the power of a healthy and beautiful smile. She looks forward to the time she spends with her patients and enjoys being able to build lasting relationships with them.
In her time out of the office, she's preparing for dental school, in her studio painting, or off hiking with her dog.
"In any career, you search to find something you're passionate about and people that share your passion. Arlington Dentistry by Design is just that for me; we love what we do and the people we do it for."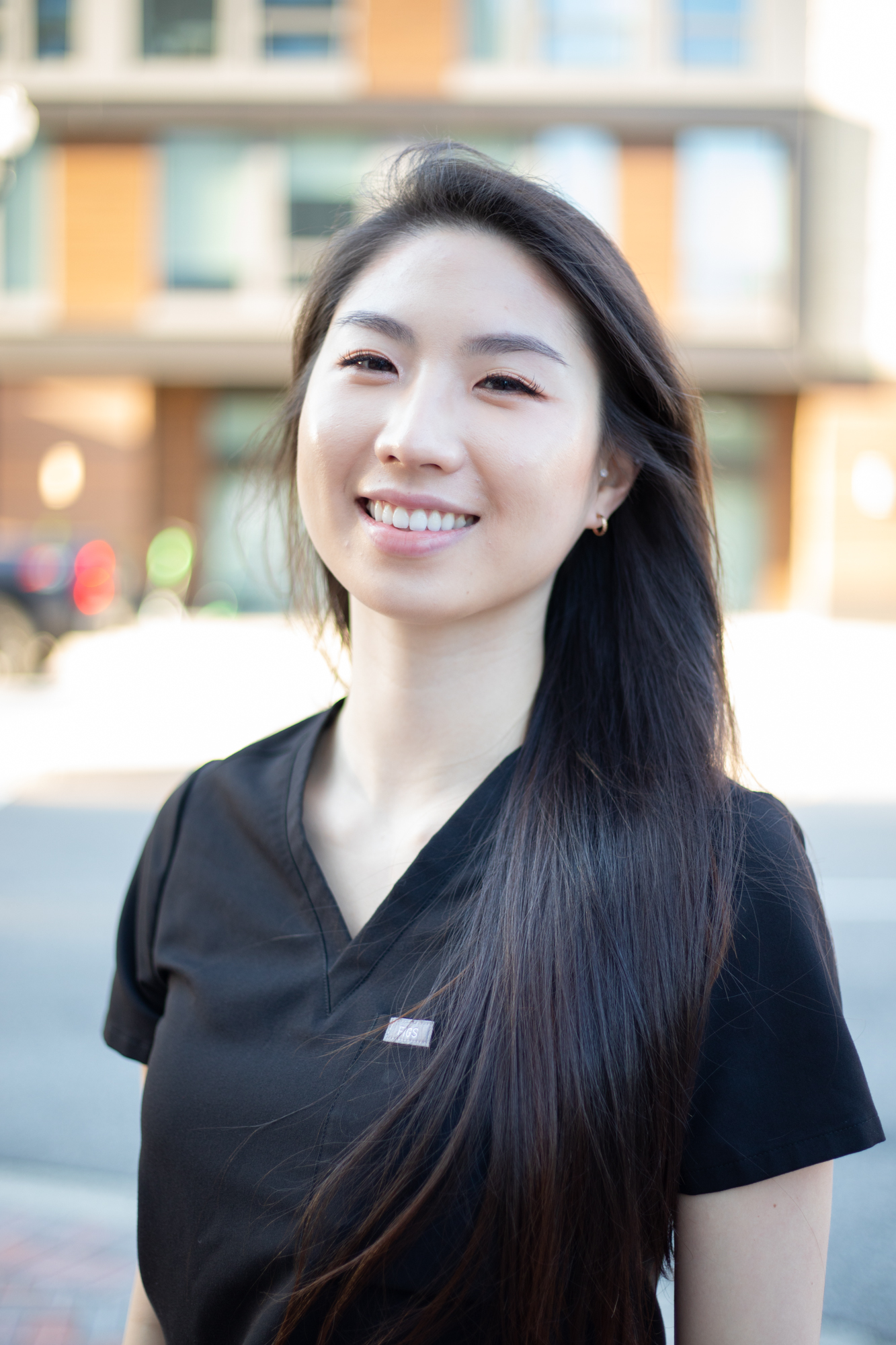 Breanna
Business Administrator
Breanna graduated from Altierus Career College in 2018 as a dental assistant and has been assisting ever since. She joined the dental field because she saw the impact dentistry had on her younger sister and how it positively helped with her mental health and confidence. She finds that witnessing how dentistry changes people's lives and smiles to be very rewarding. Her goal is to always do the best she can to make the patients in the office feel at east and as comfortable as possible while being in the dental chair.
During her free time, Breanna enjoys going on long walks/hikes, playing tennis, playing with her puppy, and traveling the world.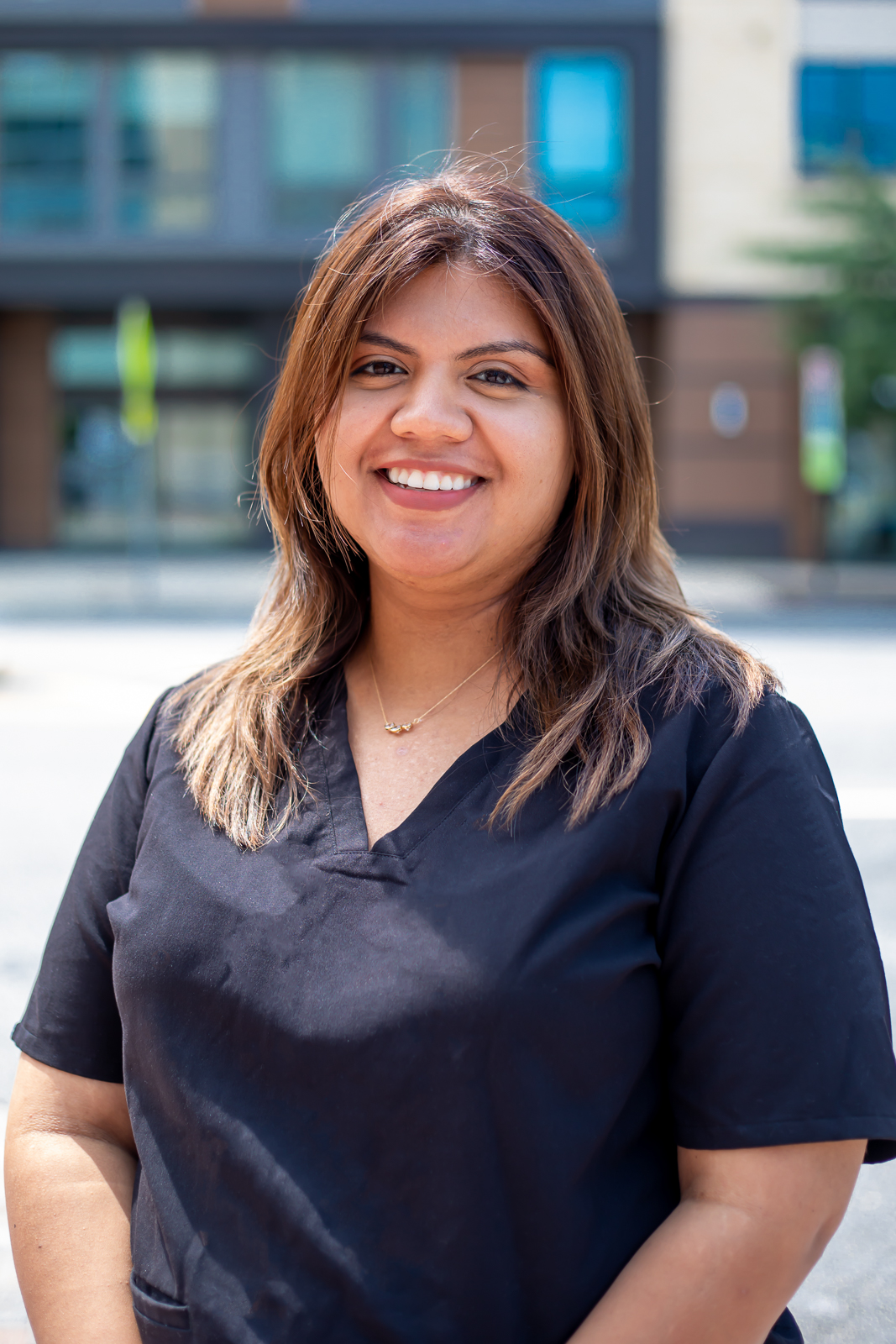 Tip
Business Administrator
Tip describes our practice as "a complete dental institute!" She has been working with Dr. Khalil since 2003, and exemplifies our standard of honest, caring, and attention to patients. Tip believes those values are why we see so many familiar faces around our office every day. The biggest reward in her line of work is to see the patients walk out of the office with a big smile.
When she's not helping our patient care run smoothly, Tip enjoys spending time with her son and family, eating at her mom's restaurant, volunteering at her son's school, and being a football mom.
Rasy
Business Administrator
Rasy joined Arlington Dentistry by Design in 2019, with over 5 years of business administrator experience. With a friendly and personable demeanor, Rasy enjoys taking the time to build relationships with each and every patient that comes into the office to make them feel welcome. She takes great pride in patients walking out of the office with a huge smile on their face. She loves that Arlington Dentistry by Design is one big happy family, from patients to staff.
During her free time, Rasy likes spending time with her two sons, going fishing, and doing her make-up.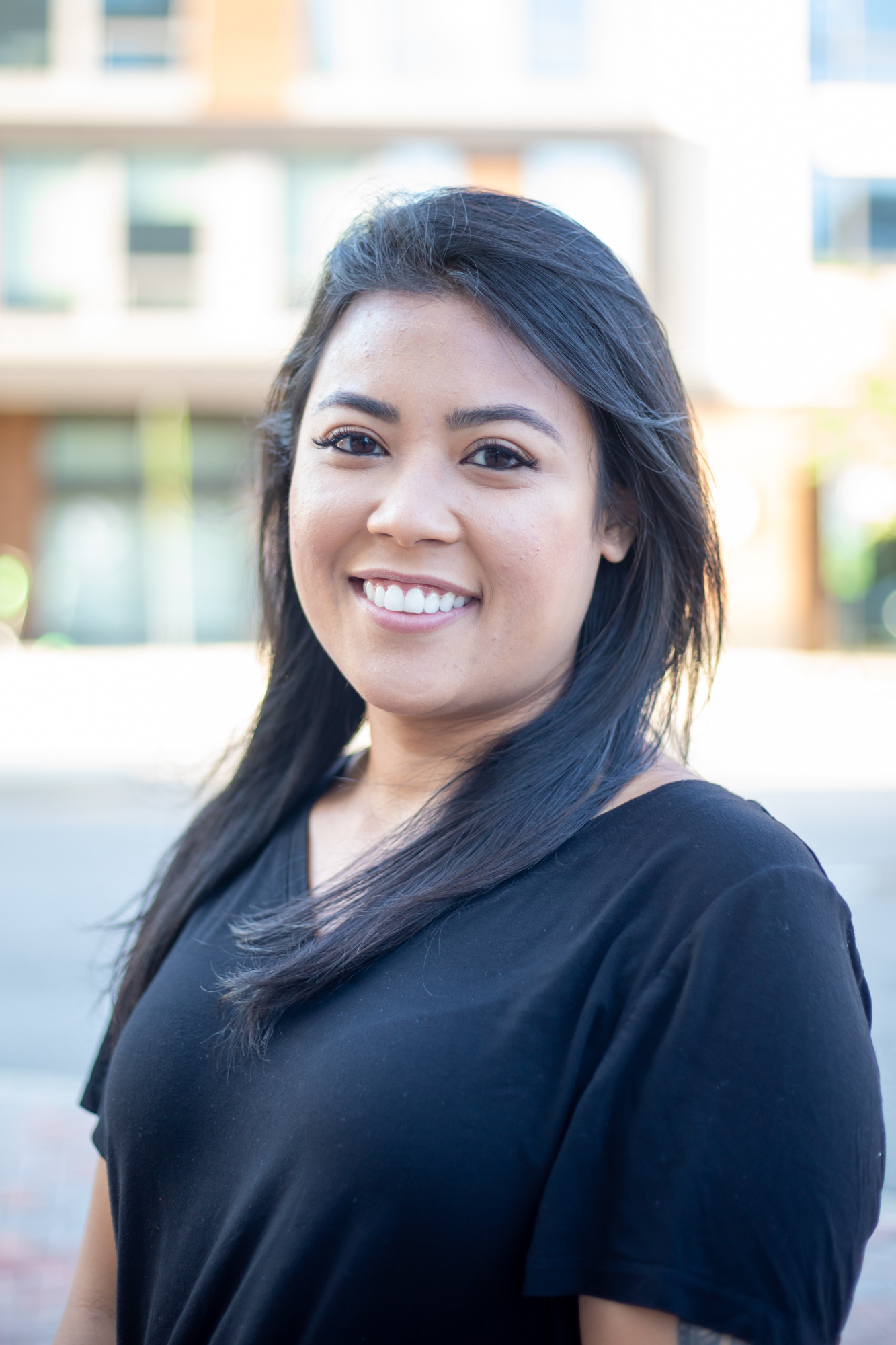 Cynthia
Business Administrator
Cynthia joined Arlington Dentistry by Design in 2021. Prior to joining our team, she worked as an Applied Behavior Analysis Therapist (ABA Therapy) for kids with special needs. She also used to be a caretaker for adults with specials needs for over 5 years. She describes the staff at Arlington Dentistry by Design as "hard working" and "confident," and is excited to learn and grow in a new environment. She enjoys getting to know our patients and building a relationship with them, so they can enjoy their visit from the moment they walk through the door to the moment they leave.
During her free time, Cynthia enjoys listening to music, dancing, video shooting and editing, and film photography.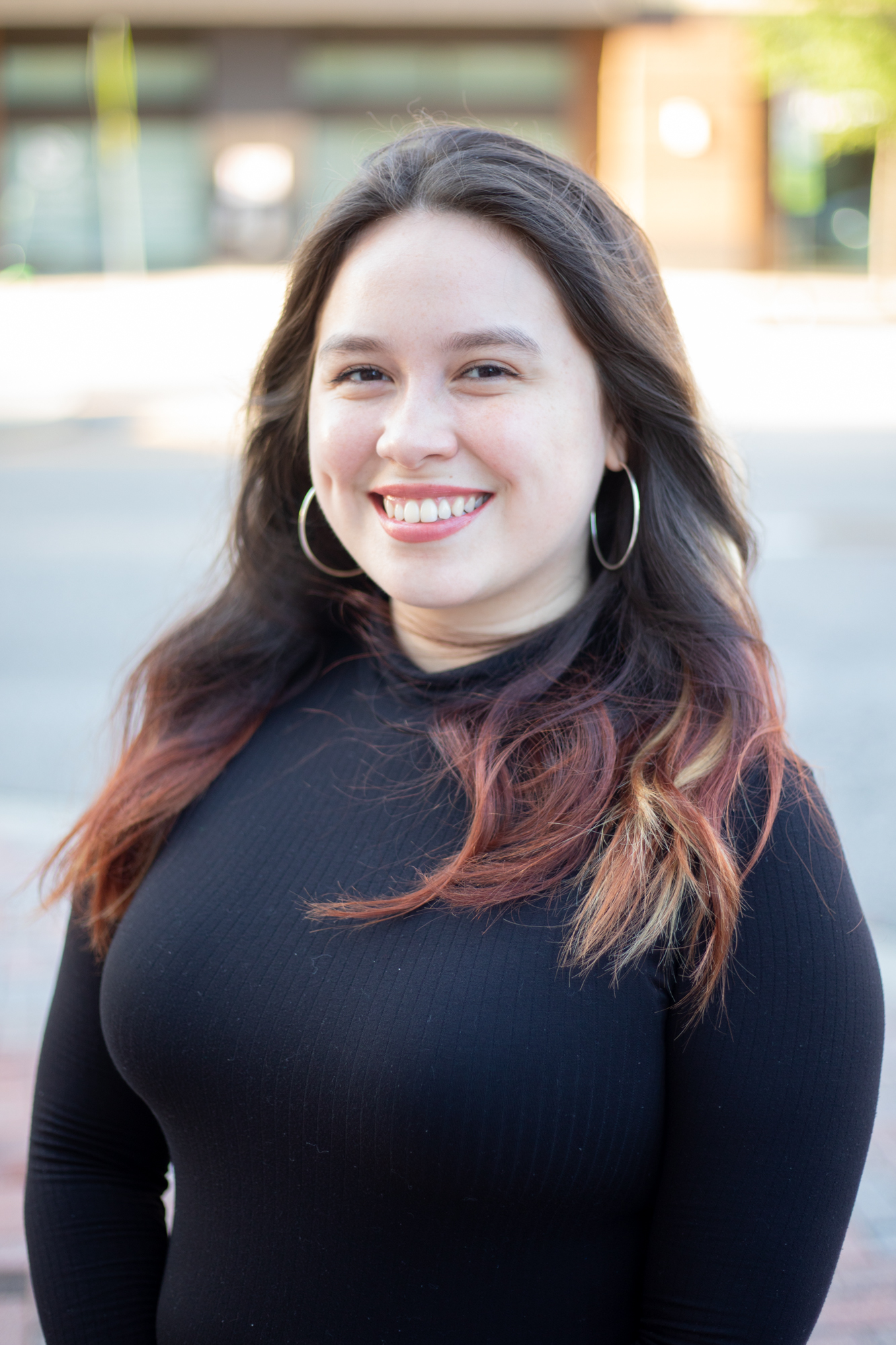 Dani
Registered Dental Hygienist
Dani has been a registered dental hygienist since 2006, and worked as a long term temp hygienist for our office since 2017 until she permanently joined the team in 2020. She received her degree in Biology from the University of Maryland, College Park and received her associate's degree in Dental Hygiene from Allegany College of Maryland. She is licensed to practice in both Maryland and Virginia. She also holds certifications in local anesthetics, Cardiopulmonary Resuscitation (CPR), Automated External Defibrillation (AED), and Diode Laser Periodontal Treatment. Dani loves the fact that she is part of a team that cares so much about the wellbeing of each and every patient's oral health in total and she also loves the exceptional work that the doctors do. Dani, being a relationship type of person, feels rewarded when she helps rehabilitates and maintains a patient's oral health and overall physical/mental health.
Dani is also the mom of two boys, Remy and Logan. Both are on the swim team, participate in martial arts and play instruments. She is an active board on the boys' elementary school PTO, board member of our local pool, Annandale Swim and Tennis and team representative for their swim team specifically the "A-Rep."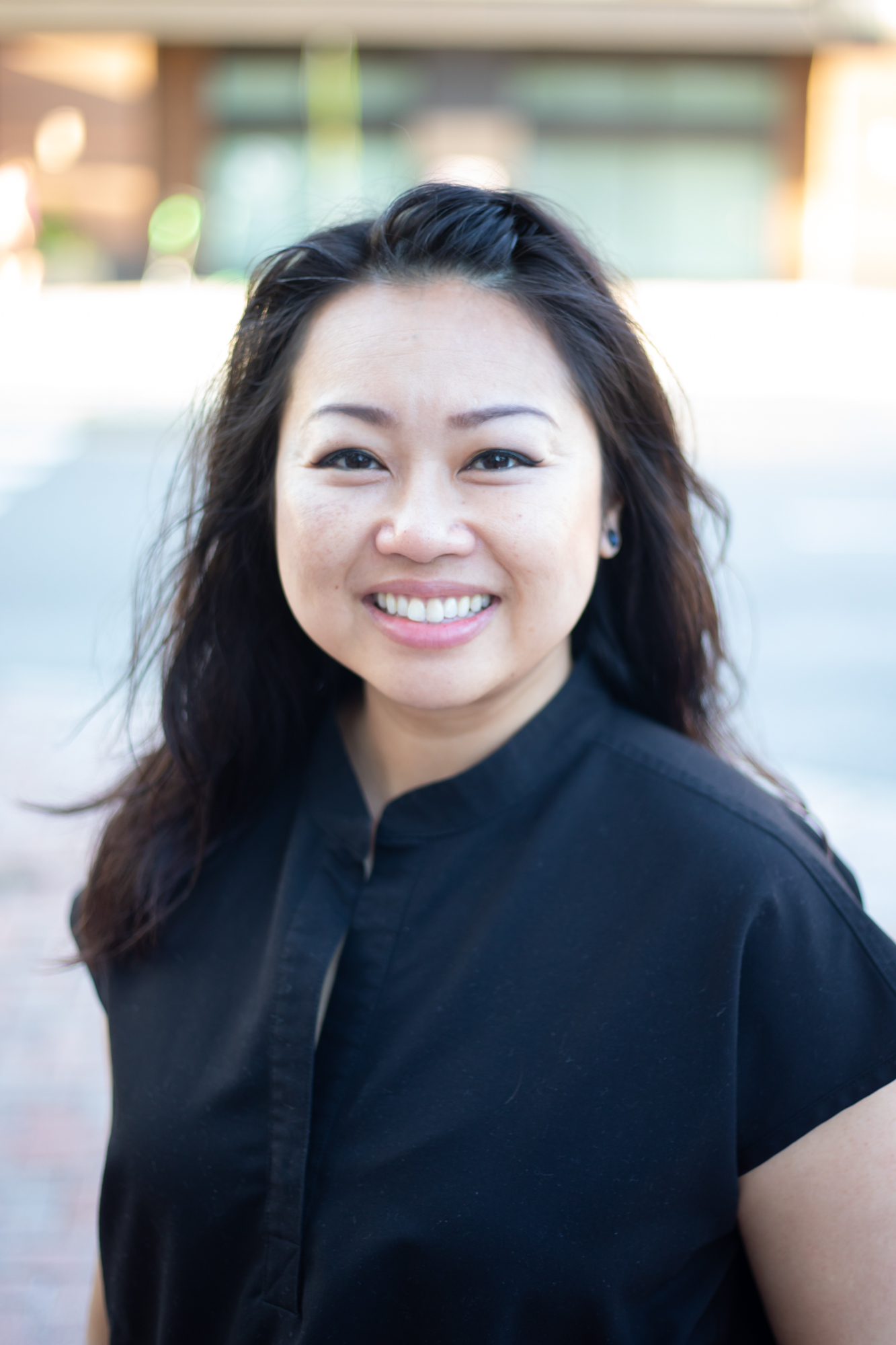 Caitlin
Registered Dental Hygienist
Caitlin moved to Arlington, VA from Orlando, FL with her husband and rescue dogs in December 2020 to be closer to her family. She graduated from SUNY Farmingdale State College in 2011 with an Associate's degree in Dental Hygiene. She holds a Dental Hygiene license in the states of New York, Florida, and Virginia. She holds certifications in Cardiopulmonary Resuscitation (CPR), and Automated External Defibrillation (AED). She joined Arlington Dentistry by Design in 2021, and enjoys getting to know her new patients while also teaching them how to care for their oral health.
During her free time, she likes to sing, write music, explore the outdoors and local wineries, and spend time with her family on the weekends.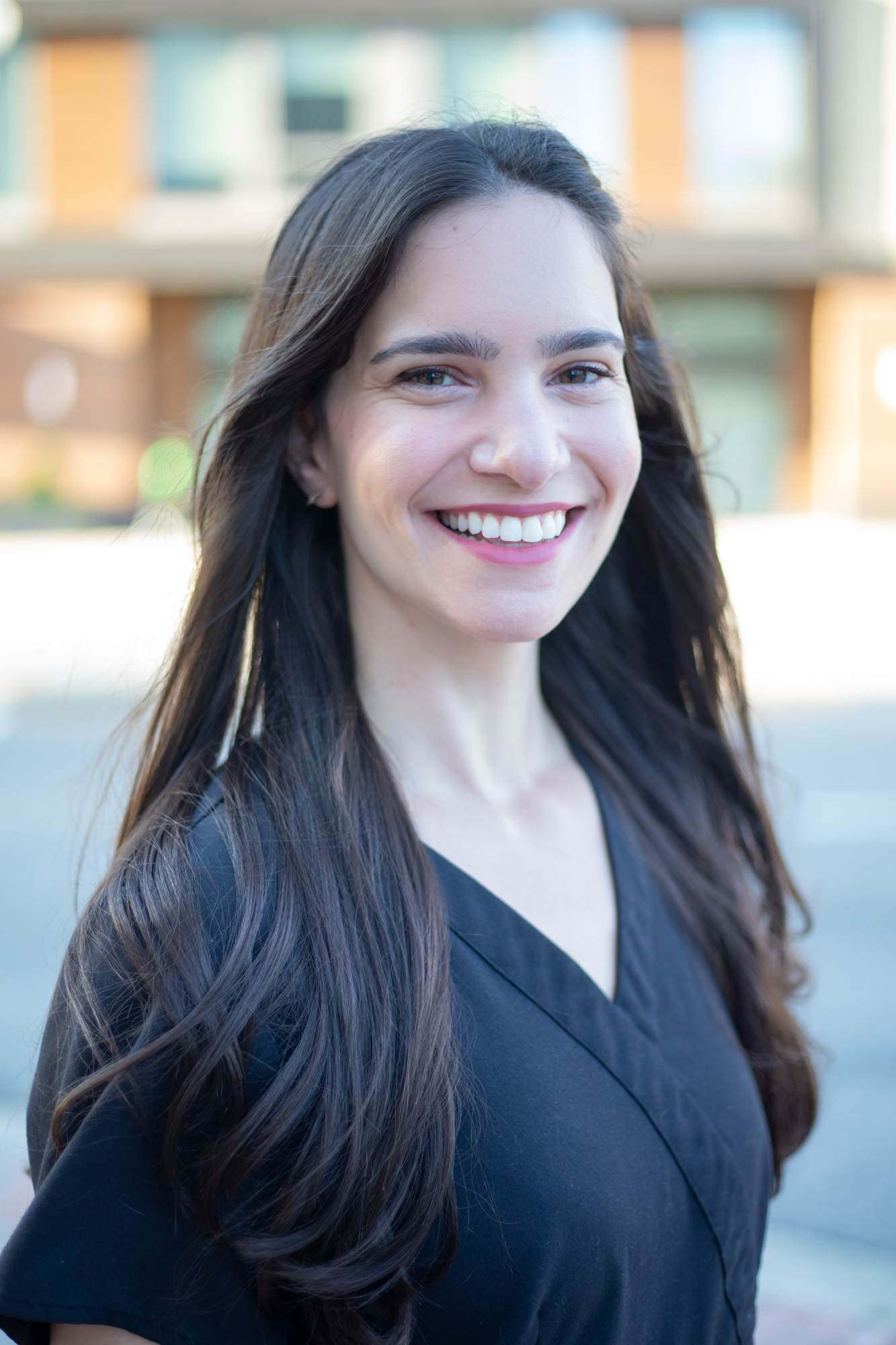 Danny
Registered Dental Hygienist
Danny received his bachelor's degree in biology from George Mason University in 2011 and his dental hygiene license and degree from VCU's Medical College of Virginia in 2014. He also holds certifications in local anesthetics, Cardiopulmonary Resuscitation (CPR), Automated External Defibrillation (AED), and Diode Laser Periodontal Treatment. He started working at Arlington Dentistry by Design in 2015 but took a little break to work elsewhere between 2019 to 2021, before coming back to our office. He feels the culture and mission of the office align with his beliefs in providing exceptional patient focused care through trust, integrity, and the abilities of the incredible individuals that make up our work family.
Danny understands that going to or being at a dental office isn't necessarily somewhere most people want to be. However, getting through the doors is the hardest step and when a patient is finally in his chair, he strives to make it the most comfortable experience possible (you know, as comfortable as actually being at the dentist as can be). His goal is to hopefully change your perception of going to the dentist for the better.
When not practicing dentistry, Danny loves being active, enjoying good food and live music, and dabbling in the arts. Find him working out so that he can eat to his heart's content, traveling as much as he can, snowboarding in the winter, and probably spending way too much money going to concerts.