Dr. Joseph Khalil graduated with honors and multiple awards from Medical College of Virginia School of Dentistry in 2000. He was inducted into the Omicron Kappa Upsilon, an elite national dental honor society. In 2003, he went on to complete his prosthodontic specialty residency in Iowa City at the University of Iowa College of Dentistry.
As a skilled prosthodontist, Dr. Khalil is an expert in restorative, cosmetic, and implant dentistry. With extensive experience and training in the modern state of the art techniques, Dr. Khalil can transform even the most challenging cosmetic and restorative problems into beautiful smiles.
Dr. Khalil is a member of the American College of Prosthodontics and actively participates in continuing education seminars and professional organizations. This gives him the opportunity to discuss the newest ideas and treatments with other colleagues, which ultimately benefits his patients. He has also lectured in the last three years on various topics, including aesthetic dentistry, treatment planning of complex restorative cases, and dental photography.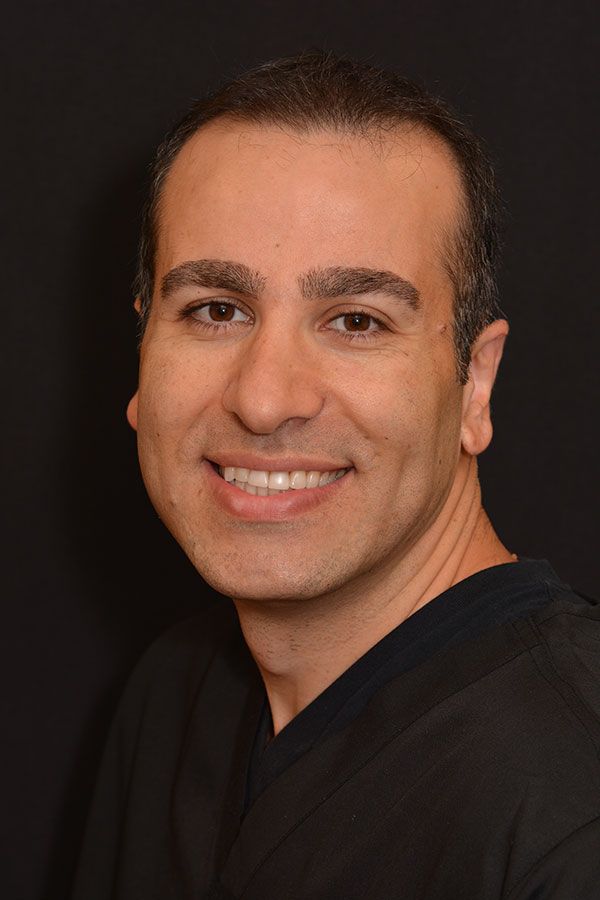 A Virginian born and raised in Woodbridge, Dr. Cho attended the University of Virginia and Virginia Commonwealth University School of Dentistry . Dr. Cho completed his residency at the University of Florida's Advanced Education in General Dentistry program in June 2011, where he was a high-flying resident and gained a strong background in surgery, implant placement, and restoration, tissue grafting, and endodontics. He has also completed continuing education curriculum at the Dawson Academy, The Pankey Institue, and Spear Education. He holds Fellowships in the International Congress of Oral Implantologists (ICOI) and the Academy of General Dentistry (AGD).
Dr. Cho is a firm believer in lifelong learning and community service. In 2009 he participated in the Jamaica Project, a dental mission trip, and he is keen to continue mission work and to help others through dentistry. He has an approach to patient care that involves listening and understanding the unique needs and desires of each patient and tailors their treatment to each individual.
In his free time, Dr. Cho is an avid golfer and can often be found practicing at Topgolf after work and out on the golf course on weekends. He also enjoys spending time with his parents or visiting his sister and her twins in San Diego, CA. Being a foodie as well, Dr. Cho is up to date on the latest restaurants, so come in for an exam and share some golf tips and your latest restaurant recommendations.